Next-generation privacy – 360° data protection
In 2018, the EU Data Protection Framework entered into force. Five years later, it is time to take stock to develop and implement a digital strategy for the next five to ten years – both for the European and the global market. Regardless of whether you are a large enterprise, an SME or a startup: if you want to maintain trusting and professional relationships with your customers, the compliance with and implementation of data protection regulation is of utmost importance. As data privacy regulation and trends are constantly changing, companies need to stay current.
On 11 & 12 October 2023, privacy experts from various data protection authorities, international companies and outstanding startups came together at Privacy Conference to discuss the latest trends in data protection, international data transfers and cooperation for the data economy. 11 October was dedicated to German perspectives and took place in German. 12 October focused on international issues and was held in English. With its 360° approach, #pco23 covered all fields of regulatory development, shared hands-on examples, discussed best practices in workshops and gave the world's most important privacy professionals a forum.
We are already looking forward to the next edition of Privacy Conference, which will be held on 09 and 10 October 2024!
Our highlight speakers 2023
Didier Reynders
European Commissioner for Justice, in charge of Rule of Law and Consumer Protection
A father of four, Didier Reynders was born in Liège on 6th August 1958. In 1981, he obtained a degree in law at the University of Liège. Guest lecturer at the universities of Liège and Louvain, he has never really left the academic life until he became on 1th December 2019 European Commissioner for Justice.
After presiding the Belgian railways and the Belgian Airways Agency, he was elected Deputy Chairman of the PRL (Liberal party), before becoming a Member of Parliament in 1992.
On 12th July 1999, he became Minister of Finance (until 6th December 2011) and, on 18th July 2004, (concurrently) Deputy Prime Minister (until 30th November 2019).
He was Chairman of the Mouvement Réformateur (liberal party alliance) from 11th October 2004 until 14th February 2011.
He was Minister of Foreign Affairs, Foreign Trade and European Affairs from 6th December 2011 until 11th October 2014.
He became Minister of Foreign Affairs and European Affairs, in charge of Beliris and Federal Cultural Institutions on 11th October 2014 (until 30th November 2019).
He has also been Minister of Defense since 9 December 2018.
Since 1th December 2019 he is European Commissioner for Justice, in charge of Rule of Law and Consumer Protection.
Tanja Jost
Head of the Directorate for Technological Data Protection, Telecommunications and Telemedia
Federal Commissioner for Data Protection and Freedom of Information
1990-1991: Desk officer at the Federal Commissioner for Asylum Affairs
1991-1993: CDU parliamentary group in the state parliament of NRW
1993-1997: Various assignments in the Federal Ministry of the Interior, mainly in the political field political area
1997-2010: Various assignments, Head of the Directorate for Technological Data Protection, Telecommunications and Telemedia, Federal Commissioner for Data Protection and Freedom of Information
2010-2021: Various management functions in the Federal Ministry of the Interior, including Head of the Policy Unit of the Department for Administrative Modernization and Digitization
Since August 2021: Head of the Directorate for Technological Data Protection, Telecommunications and Telemedia, Federal Commissioner for Data Protection and Freedom of Information
Emily Hancock
Chief Privacy Officer, Senior Director
Emily Hancock is Director, Senior Associate General Counsel (Head of Product, Privacy & IP) and Data Protection Officer for San Francisco-based Cloudflare, Inc., where she provides strategic leadership on global data privacy issues, working cross-functionally with product, security, policy and legal teams to advance Cloudflare's mission of helping to build a better Internet through privacy-first security, performance and reliability services. Emily has nearly 20 years of experience practicing data protection law. Before joining Cloudflare in 2018, Emily was Vice President, Legal at Evernote. Prior to that, Emily held positions at Yahoo and in private practice working on a wide variety of data protection matters.
Sarah Johanna Zech
Head of Global Privacy Advisory & Data Ethics
As Head of Global Privacy Advisory & Data Ethics, Sarah Zech is also responsible for AI Governance in the Data Protection Department of Allianz SE. Previously, she was Digital Compliance Counsel at Allianz SE.
Prior to joining Allianz, Sarah Zech worked for several years as a lawyer with a particular focus on financial regulatory law (MiFID II, PSD II, AIFMD etc) and compliance, gaining in-depth experience in the area of special audits pursuant to Section 44 of the German Banking Act (KWG) and advising a wide variety of clients in the financial sector such as credit and financial services institutions, capital management companies and fintech companies. In addition to her legal education, Sarah Zech holds a master's degree in philosophy and art history.
Peter has worked as Google's Global Privacy Counsel since 2006.
He counsels Google teams on how to build products that respect privacy and comply with laws around the world. He regularly meets with privacy officials and leaders worldwide in the interest of dialogue. Peter has managed hundreds of regulatory inquiries, and advocated issues of privacy law before many courts.
Prior to joining Google, Peter worked for 10 years at Microsoft, as EMEA privacy leader and Director of Regulatory Compliance.
Peter is a graduate of Harvard College and Harvard Law School. He is an elite swimmer.
Cecilia Alvarez Rigaudias
EMEA Privacy Policy Director
Cecilia Aalvarez Rigaudias is the EMEA Privacy Policy Director at Facebook since March 2019. From 2015 to 2019, she served as European Privacy Officer Lead of Pzifer, Vice-Chair of the EFPIA Data Protection Group and Chairwoman of IPPC-Europe. For an interim period, she was also the Legal Lead of the Spanish Pfizer subsidiaries. She formerly worked 18 years in a reputed Spanish law firm, leading the data protection, IT and ecommerce areas of practice as well as the LATAM Data Protection Working Group.
Cecilia was the Chairwoman of APEP (Spanish Privacy Professional Association) until June and is currently in charge of its international affairs. She is also the Spanish member of CEDPO (Confederation of European Data Protection Organisations) and member of the Leadership Council of The Sedona Conference (W-6).
She is a member of the Spanish Royal Academy of Jurisprudence and Legislation in the section of the Law on Technologies of the Information and the Knowledge as well as Arbitrator of the European Association of Arbitration (ITC Section).
She formed part of the Volunteer Group of Privacy Experts of the OECD (Working Party on information Security and Privacy; WPISP) in charge of the 2013 review of the OECD guidelines governing the protection of privacy and transborder data flows of personal data. She formerly participated in the Group of Experts selected by the Spanish DPA to prepare the Madrid Resolution on International Privacy Standards in 2009.
Cecilia has written numerous publications on data protection and regularly lectures on data protection, IT and ecommerce at different Masters Programs and seminars.
spacer
#pco23 addressed the latest topics in the industry
spacer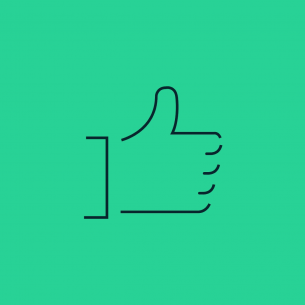 Regulation

GDPR, ePrivacy Regulation, Data Governance Act, Data Act & AI Act: there are numerous privacy regulations that must be considered when running a business. At #pco23, we talked about regulatory topics, looked at their principles and discussed the possibilities they offer.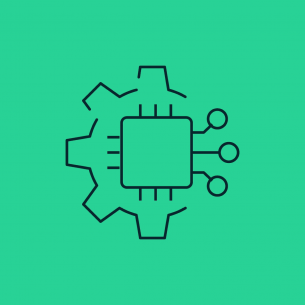 Technology

How do you build a secure cloud infrastructure for sustainable data protection? What are the technological options to preserve privacy? At #pco23, we found out which technologies ensure compliance while making the most of data.
Platforms & Web

Marketing in the new era of data privacy: At #pco23, we learned everything needed to know about data-driven marketing, web services, cookies, and how to protect privacy while ensuring efficiency.
International Data Flows

Data flows across borders correspond with the modern and globalized economy. But they also raise concerns about the protection of privacy. At #pco23, we took a closer look at the key questions, latest developments and solutions regarding international data flows.
Partners 2023
Premium partners