Meet the privacy experts: An inside look at the programme of #pco23
In today's dynamic landscape, where data protection regulations and trends are constantly evolving, it is crucial to stay ahead of the curve. This is exactly where Privacy Conference comes in.
Over two days, we will explore the latest trends in data protection, international data transfers and collaboration in the data-driven economy. On 11 October, we will delve into German perspectives and the event will be conducted in German. On 12 October, we will shift our focus to international topics and the discussions will be held in English.
We are thrilled to announce that our programme is now live! Explore our first highlights:
Day 1: German Perspectives
Eröffnungskeynote | Kann KI auch Datenschutz?
Main Stage | 12:10 AM

Tanja Jost, Leiterin der Abteilung Technologischer Datenschutz, Telekommunikation und Telemedien, Bundesbeauftragter für den Datenschutz und die Informationsfreiheit
Vom Bademeister bis zur Chauffeurin - Wie KI und Datenschutz in der Praxis funktionieren können
Main Stage | 04:30 PM

Prof. Dr. Tobias Keber, Landesbeauftragter für den Datenschutz und die Informationsfreiheit Baden-Württemberg
Day 2: International Topics
Keynote
Main Stage | 10:10 AM

Didier Reynders, European Commissioner for Justice, in charge of Rule of Law and Consumer Protection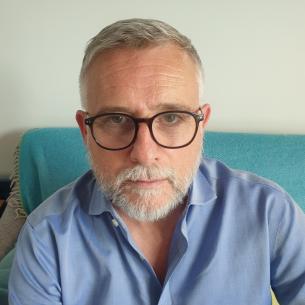 Update on the Data Protection and Digital Information Bill, UK
Main Stage | 10:20 AM

Owen Rowland, Deputy Director, Head of Data Protection Policy in DSIT, Department for Science Innovation and Technology
Panel | Innovation, Privacy and Data Regulation – How to find the right balance?
Main Stage | 12:10 PM

Dr Christian Jaksch, Compliance & Legal Lead, Cariad
Corinna Schulze, Director, EU Government Relations, Global Corporate Affairs, SAP
Jörn Wittmann, Senior Director Public Policy & Legislative Strategy, Volkswagen
Panel | What Role Does Data Protection Play in the Development of Age-Appropriate Digital Services?
Main Stage | 02:30 PM

Rachael Gallagher, Privacy Policy Manager EMEA, Meta
Natascha Gerlach, Director of Privacy & Data Policy, CIPL
With its 360° approach, Privacy Conference 2023 will cover all fields of regulatory development, share hands-on examples, discuss best practices in workshops and give the world's most important privacy professionals a forum.
Join us at #pco23 and register for free here.