Privacy Conference 2023: Next-generation privacy – 360° data protection
We are excited to announce that the ticket shop for Privacy Conference 2023 is now open! On 11 & 12 October 2023, privacy experts from various data protection authorities, international companies and outstanding startups come together at Privacy Conference to discuss the latest trends in data protection, international data transfers and cooperation for the data economy. 11 October is dedicated to German perspectives and takes place in German. 12 October focuses on international issues and happens in English.
Explore Privacy Conference 2023
With its 360° approach #pco23 will cover all fields of regulatory development, share hands-on examples, discuss best practices in workshops and give the world's most important privacy professionals a forum. Regardless of whether you are a large enterprise, an SME or a startup: if you want to maintain trusting and professional relationships with your customers, the compliance with and implementation of data protection regulation is of utmost importance. As data privacy regulation and trends are constantly changing, companies need to stay current.
Exciting Agenda and Key Topics
Privacy Conference 2023 features a dynamic agenda packed with captivating keynote presentations, interactive panel discussions, and practical workshops. The conference will cover a wide range of key topics:
spacer
#pco23 addresses the latest topics in the industry
spacer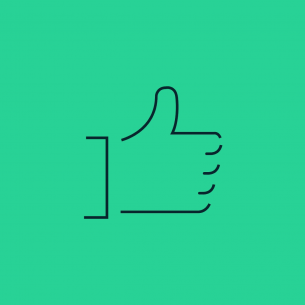 Regulation

GDPR, ePrivacy Regulation, Data Governance Act, Data Act & AI Act: there are numerous privacy regulations that must be considered when running a business. At #pco23 we talk about regulatory topics, look at their principles and discuss the possibilities they offer. Benefit from practical workshops on interpreting and implementing regulation.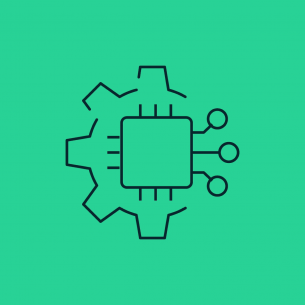 Technology

How do you build a secure cloud infrastructure for sustainable data protection? What are the technological options to preserve privacy? Find out which technologies ensure compliance while making the most of your data. Discover the latest trends at #pco23.
Platforms & Web

Marketing in the new era of data privacy: join #pco23 and learn everything you need to know about data-driven marketing, web-based services and cookies. Discover how to protect confidentiality and deliver performance at the same time.
International Data Flows

Data flows across borders correspond with the modern and globalized economy. But they also raise concerns about the protection of privacy. At #pco23 we will take a closer look at the key questions, latest developments and solutions regarding international data flows.

Our First Speakers of #pco23
Connect with industry professionals, engage in meaningful conversations, and expand your network of privacy contacts: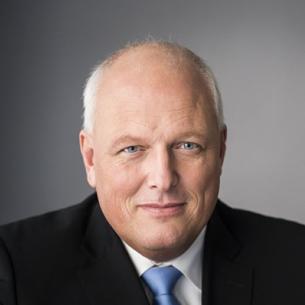 Prof Ulrich Kelber
Federal Commissioner for Data Protection & Freedom of Information
Prof. Ulrich Kelber has been the Federal Commissioner for Data Protection and Freedom of Information since January 2019. He holds a degree in computer science and was a member of the Bundestag for Bonn from 2000 to 2019, as well as Parliamentary State Secretary at the Federal Ministry of Justice and Consumer Protection from December 2013 to April 2018.
Nikolay Kolev
Managing Director & Member of the Global Executive Committee
Nikolay Kolev is the Managing Director of Doctolib Germany and a member of the Global Executive Committee. Throughout his extensive career, Nikolay aka "Niki" gained expertise in digital transformation, building and scaling digital businesses and managing fast-growing organizations. As an entrepreneur, manager and investor, he has successfully built, scaled and sold companies.
Prior to Doctolib, Nikolay was Managing Director of WeWork, responsible for the strategic and financial realignment for Northern, Central and Eastern Europe and Israel. He was part of the management team that successfully led the company's IPO on the NYSE.
Previously, Nikolay was a partner at Deloitte, where he spent over five years as a member of the consulting management team responsible for digital transformation and ventures. As co-founder and managing director of Deloitte Digital, he advised large enterprises and the public sector on all aspects of digital transformation, ventures and new business model development.
Nikolay is also the co-founder and advisor of two early-stage investment funds focused on B2B2C tech startups that have made over 55 investments. Previously, he built A.T. Kearney's digital business in EMEA and was part of the management team at Skrill, a London-based electronic wallet and digital payments company.
Nikolay studied at WFI in Germany and Universidad de Salamanca in Spain and holds a Diploma in International Business Administration (IBA).
Volker Lehnert
Senior Director Data Protection Cloud ERP
Volker Lehnert, Senior Director Data Protection Cloud ERP: Joined the SAP Group in 2000, initially as a consultant focusing on authorization management, later more generally in Governance Risk & Compliance. Since 2011 in today's SAP SE in the area of data protection in the products, 2012 assumption of product ownership for data protection in SAP Business Suite, 2018 for SAP S/4HANA. Corresponding author of various publications in the areas of authorization management and data protection compliance.
Originally trained as a banker, after studying law in Konstanz, legal traineeship in Frankenthal and formerly in-house lawyer and data protection officer at an international auditing firm, has been working in the central data protection department of the SAP Group at the interface of law and information technology since 2017. In addition, author of various publications in the field of data protection compliance law.
Emily Hancock
Chief Privacy Officer, Senior Director
Emily Hancock is Director, Senior Associate General Counsel (Head of Product, Privacy & IP) and Data Protection Officer for San Francisco-based Cloudflare, Inc., where she provides strategic leadership on global data privacy issues, working cross-functionally with product, security, policy and legal teams to advance Cloudflare's mission of helping to build a better Internet through privacy-first security, performance and reliability services. Emily has nearly 20 years of experience practicing data protection law. Before joining Cloudflare in 2018, Emily was Vice President, Legal at Evernote. Prior to that, Emily held positions at Yahoo and in private practice working on a wide variety of data protection matters.
Attorney-at-law Dr Carlo Piltz is a partner of Piltz Legal, a Certified Data Protection Officer (TÜV®) as well as a Certified Information Privacy Professional/Europe (CIPP/E).
He advises national and international clients on issues of data protection, IT security and IT law, both in day-to-day business and in complex cases and contract negotiations. In addition, he is himself active as an external data protection officer. Dr. Carlo Piltz was invited to serve as an expert in the respective parliaments for both the new version of the Federal Data Protection Act and the Berlin State Data Protection Act. He is part of the editorial board of the journal "Privacy in Germany" (PinG) and since the end of 2019 editor-in-chief of the journal "Datenschutz-Berater". In addition, he runs the internet blog "De Lege Data" on data protection law issues and developments (www.delegedata.de) and can point to numerous publications.
Register For Free Today
To ensure your participation in Privacy Conference 2023, visit our ticket shop. Register now to secure your spot and join Privacy Conference in shaping the future of data privacy.